The Mexican government granted an experimental concession to Rhizomatica to install local mobile networks in about 5,000 indigenous communities in Oaxaca, Veracruz, Puebla, Guerrero and Tlaxcala states of Mexico, which have never had mobile coverage. Rhizomatica chose to use the Fairwaves solution due to its low cost, stability and VoIP support.
Santa Maria Yaviche was one of the first villages to try the Fairwaves technology in Sept 2013. It is a small community of around 700 inhabitants, who mostly make their living by selling timber and coffee. The village is located deep in the mountains of Oaxaca, about 5 hours drive away from Oaxaca City and about 3 hours drive from the closest location with any mobile coverage.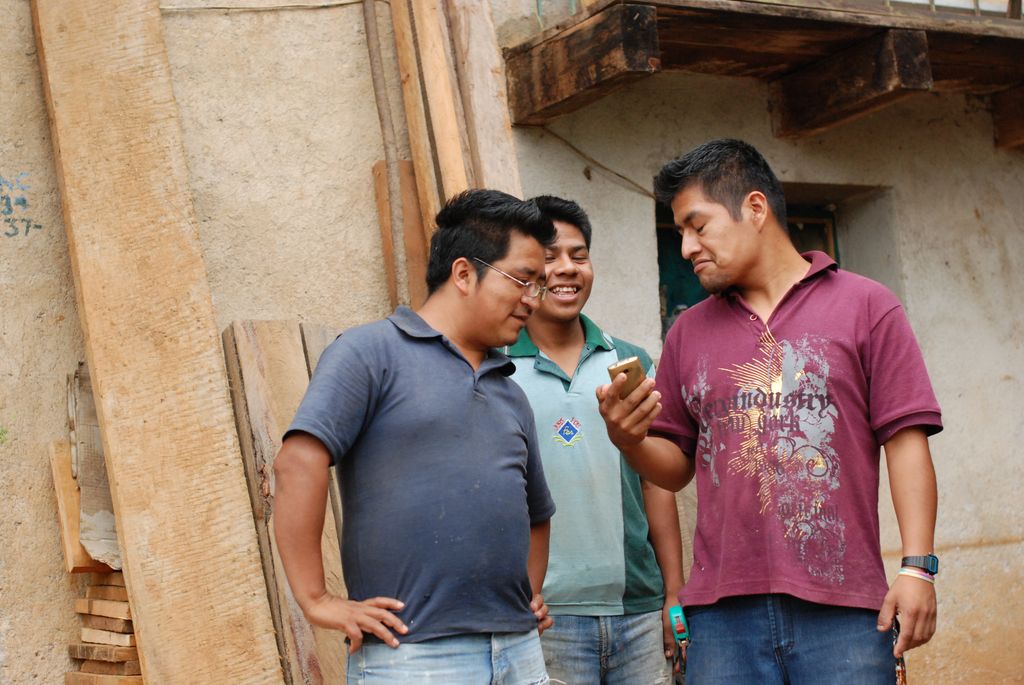 Enjoying connectivity during a break
The UmDESK base station has a built-in PBX and doesn't require any external infrastructure to connect calls. Even if when the unstable satellite Internet connection used in Yaviche goes down, local calls are routed without any disruption.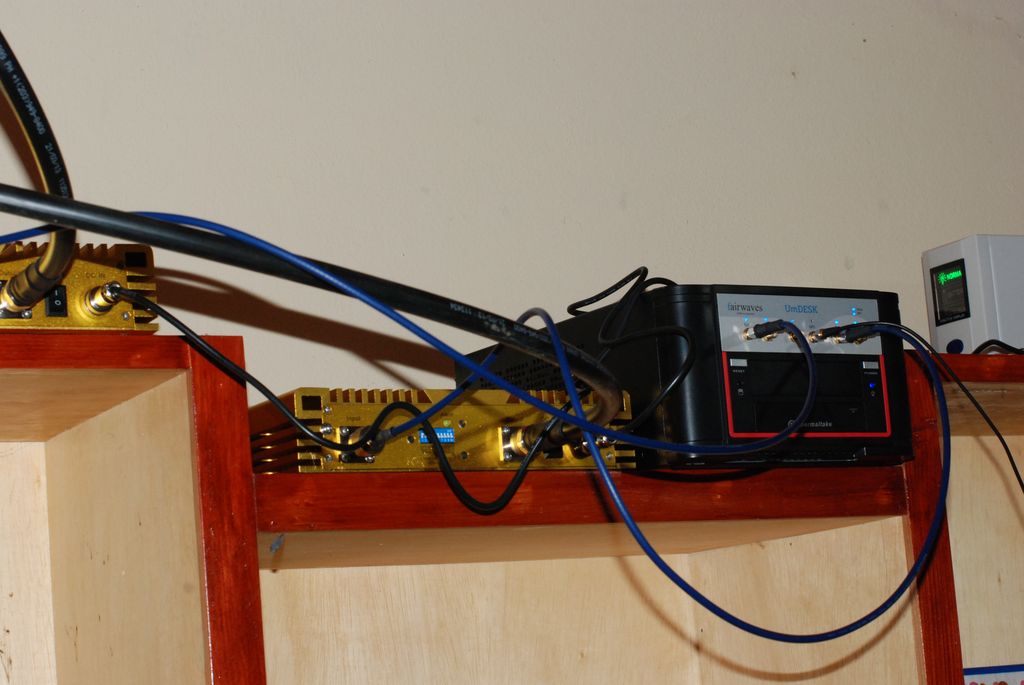 UmDESK and two 2W boosters
With two TRXs (two ARFCNs) the UmDESK supports up to 14 concurrent voice connections in full quality. For this installation we used two 2W boosters, one each per TRX. The base station is located in a corner of the village and thus two patch antennas are used to direct radio transmission toward the village center. Antennas are fastened to a 6m bamboo pole placed atop a two-story building. This setup easily covers the whole village, providing coverage even inside the adobe buildings typical of this area.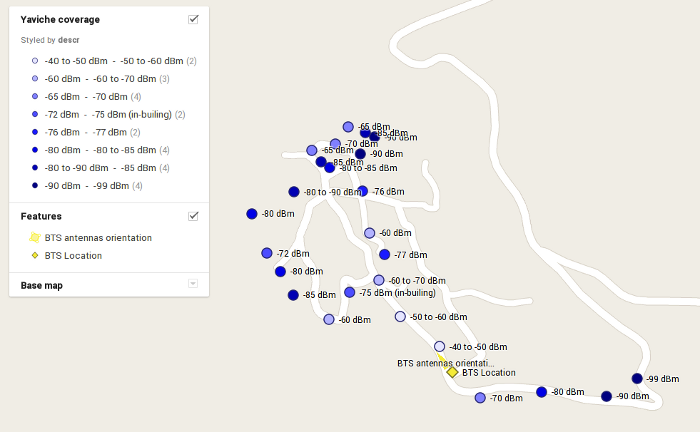 Coverage map of the installation (online map)
Now Rhizomatica is connecting more and more villages, building a distributed network of small village scale mobile networks. All villages connected to this "network of networks" are able to call each other for free. Subscribers could also roam between villages, i.e. a subscriber from one village could come to another villages and still use their phone, just as if in their  home village.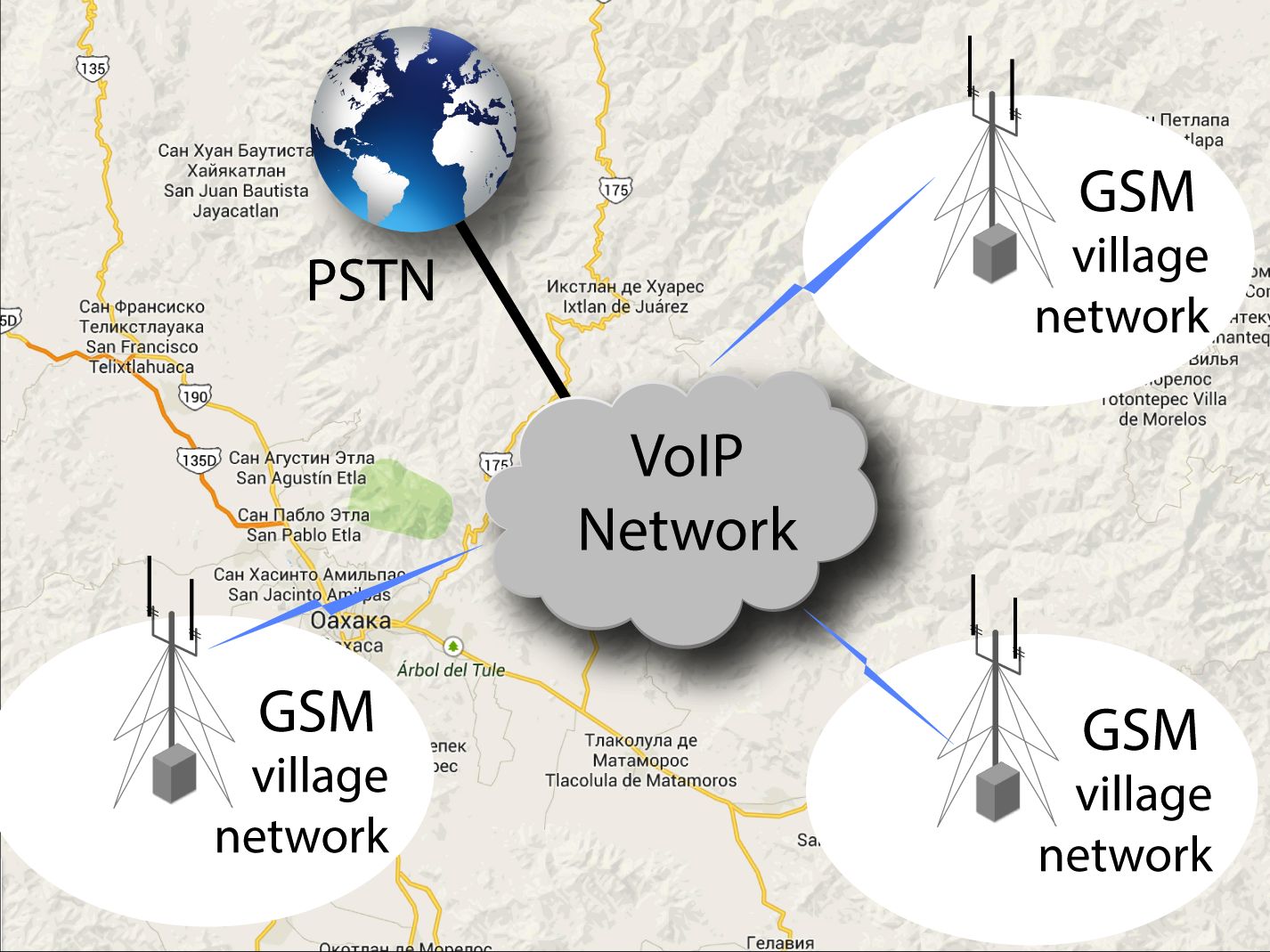 A distributed network of small GSM village networks.
For more information about the installation in Yaviche, check out our blog post Telecom revolution starts in Yaviche, Mexico.
Rhizomatica.org and Fairwaves project press coverage