Profitable networks anywhere
In contrast to traditional mobile network solutions that are highly centralized, dependent upon backhaul and making heavy use of this, the Fairwaves solution is built upon a distributed VoIP core that benefits from local switching and is resilient to network failure.
All the functions of a mobile network are integrated into a single, self-contained cellular base station, that is built to withstand the elements and suited to being powered from off-grid energy sources such as solar. Scaling and integration with operator networks is made possible via local and cloud-based UmCORE servers.
The Fairwaves approach significantly reduces the financial and technical barriers to deploying cellular networks, while ensuring that during their operation backhaul costs are minimised thanks to local call routing and use of effective voice compression algorithms.
Designed from the ground up for flexibility, Fairwaves mobile networks can be operated independently, interconnected, and integrated with existing PLMN, PSTN and private cellular networks, with support for roaming and industry standard billing protocols.
Uses a flat IP architecture and is easy to install
Local call routing with network failure resilience
Low power consumption and greatly reduced backhaul costs
Low-cost turnkey base station with zero maintenance
Can be generating revenue in a day!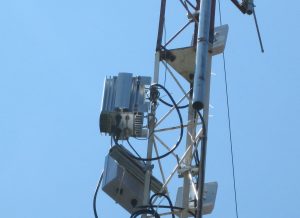 Find out more about the technology powering Fairwaves solutions
Technology