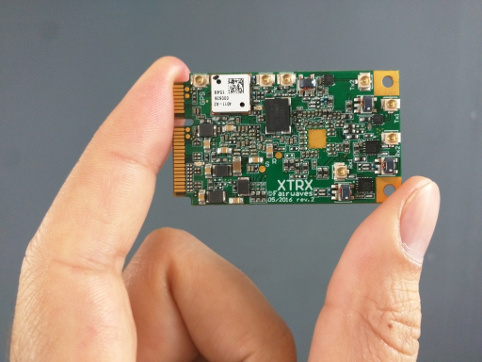 The XTRX is a high performance/high bandwidth software defined radio (SDR) board that is specifically designed to support innovations around high data rate applications like 4G/5G and massive MIMO.
We also think the networks of the future will be more agile, flexible, programmable and distributed. This needs a foundation in great hardware. XTRX is our attempt to solve for that and make such hardware accessible.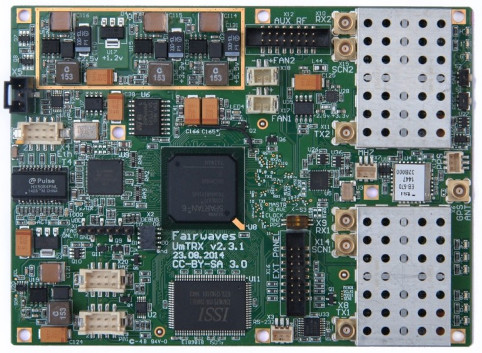 UmTRX is a dual-channel wide-band SDR platform with gigabit Ethernet connectivity, that is developed by Fairwaves and designed to be used as a transceiver (TRX) with OpenBTS and OsmoBTS GSM base stations.
Given its SDR architecture UmTRX can easily be used with many other RF applications, and a combination of FPGA and FPRF (Field-Programmable RF) technology plus the ability to process data on a CPU or a DSP, makes it an extraordinarily flexible platform.